Personal Testimony: Trevor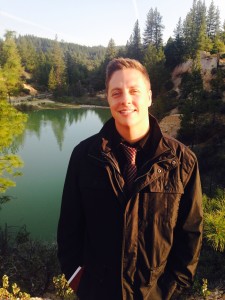 I was about 13 when I had first smoked marijuana and after that my drug use escalated. I had always played sports and I did okay in school but the party life and being in the so called "in crowd" meant more to me then my future. I stopped playing sports when I was a junior in high school and partying became my life.
I used any and all kinds of drugs all through high school. After I had graduated high school I was introduced to heroin. This is when my life went straight down the hill. I lost everything, my life was unmanageable. I came to a point in my life where if I didn't change the path I was going, I would soon end up dead. I had no drive to fix myself on my own and I needed help.
I came to Teen Challenge Monterey Bay in 2013 and it was the best decision of my life. I went from a boy to a man. They gave me purpose through Jesus Christ. I am able to say that I am not the old person that I once was. Addiction is a life long struggle but with Christ everyday becomes easier if we follow him. Phil 4:13 I can do all things through Christ who strengthens me.
---
Will you consider giving financially to Teen Challenge? There are thousand more just like this who need to find God. At Teen Challenge Monterey Bay every penny is put to helping others find hope, healing and redemption through Jesus Christ.